If you want your marketing email to last longer than 30 seconds in a reader's inbox, it needs to be personal, unique, have value, and be shareable.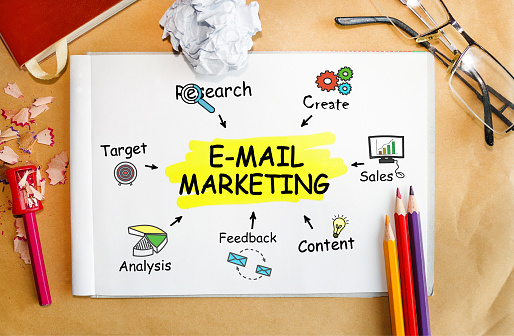 The art and goal of marketing, as many well know, is to make connections that ultimately will translate into action and then sales. However, that gets to be a bit difficult with email as a communication format when the recipient immediately deletes the message before bothering to truly digest it. That's why it's so important for the email to be hard-hitting and effective within a few seconds. But simply spamming people and sending lots of emails doesn't work. There are key elements an effective email has to have and conveyed in its header and message introduction that come across immediately; it needs to be convince people to open the message but not scream irritatingly like cheap spam. Here's how today's marketing effectively connects by email:
1. The Message is Personal.
Every word in the message needs to be as personal as if the writer is speaking face to face with the reader, not just sending an impersonal message. Whether that's through research about whom the reader is or opening with a sentence that is sincere and direct, the message needs to resonate with the reader and not read like cheap boilerplate language. It needs to sound and feel like another human talking, albeit through an email. Common tips in this respect involve using an informal style off writing, avoiding technical acronyms and phrases, and keeping the message focused on what benefits the reader not the marketer.
2. The Message Gives the Reader a Sense of Importance.
One of the big ways that hooks readers right away is making them feel unique and special, not just another spam recipient of hundreds or thousands. Exclusive access, special links and early connections that beat the general crowd have traditionally done well in making readers feel appreciated and special. To make this kind of benefit work, it really does need to be special. The last thing one wants is for the reader to find out it was just an empty gimmick to a get attention. So if a reward is offered, make sure it's delivered.
3. Interaction and Feedback are Requested.
The message shouldn't be one way. Marketing email that engages with readers and asks them to respond often generates personal investment, and that in turn frequently triggers action on the part of the reader. Quantification of behavior often gives some generic information about what consumers may be interested in, but nothing beats the direct detailed response from the email reader.
4. The Message Includes the Ability to Share.
The whole idea behind a viral response from consumers is based on their ability to share information with each other quickly. An email already tailored with the ability to share by simply clicking a link or triggering a social media tool will be far more likely to be resent to friends and contacts in a reader's network than one that asks people to actually send the email to others. Take the work out of sharing and people are far more prone to send an email quickly to others, especially if they think it had a lot of personal value for them and they want to share that benefit.