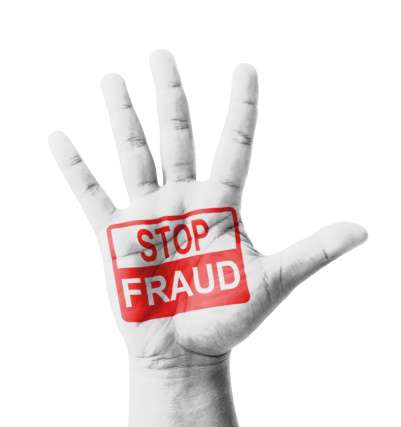 We all wonder where we can be scammed, on and offline. Many people have become victims of credit and debit card fraud, and now it extends itself to online. Whether you forgot to order something from home or need to get last-minute gas, using your cards can be dangerous. Here are some of the most common scams, and the ways you can avoid them:
The Out and About
Using your card in high risk areas can be a problem, but sometimes you need to. Relate the place you are at to a bank: would you want to use your card there? Are there any security tags that state the place is under observation? How about any pinholes around the ATM you are using? Always cover your pin. Cameras can be small; cell phone cameras can be as tiny as your fingertip. Always take a precaution because you don't know who is hovering over your shoulder.
Another way can be through Near Field Communication (NFC) devices, such as smartphones. Anyone with NFC can find, or create, apps to take the information straight from your chip card, because it uses the same technology. To prevent this you should; 1) turn off NFC when not using it on your smart devices and 2) purchase a debit/credit card blocking sleeve.
False Downloading
Ever watch a video on a website that you have never heard of? It may even say it's something popular like YouTube, but the URL doesn't look quite right. Well, these kinds of websites draw your attention with some form of media to get you to their web site. Here is where they create popups for downloading their fake update or software, and you end up with malware. Malware harms your computer, and can potentially lock you out of your files. It can be cleverly masked to appear real. Don't fall for these scams, as they are expensive to clean up afterwards.
Taking Advantage
Whether it is putting a cheap set of speakers in an expensive box, asking for a fee in advance, or marrying someone for their money, there are plenty of scammers out there ready to take your money without delivering real value in return. In these cases you have to use your best judgment. If a Nigerian Prince decides to contact you, it's probably fake. Anytime someone asks you for money via email, you should follow up directly with the institution they're claiming they're from. Respectable companies like Microsoft or your cell phone company won't ask for credit card information directly in your email. Ensure you have a good junk email filter, as that will help eliminate a lot of the potential junk.
Easy Prevention
These scams have been around for a while and they don't seem to be going anywhere. The top ways you can protect yourself from these scams are:
Have internet security protection – filter out all the bad online content.
Know who you are talking to – email or on the phone, you can never be too sure. If you have to, tell the person you will call them later about the issue.
Be smart about it – not many people go around asking for money all the time. If it starts to be consistent, you know they might be using you.
Never let your card out of your sight – people have card readers for phones that can scam your information.
Not all threats can be as easy to sort out as others. In fact, some of the previous listed scams can get very sneaky. Protect yourself from these top scams and make sure you are safe online. Give us a call at (877) 996-6622 or email us at sales@onserve.ca. No matter where you browse, Onserve will always be here.