It's probably the most popular free email platform out there – but have you taken advantage of all the Gmail options available? Most of us know the basics, like spam filtering and message labeling, but there are many other Gmail options that will make both your personal and business email communications easier and more manageable. An article on LifeHacker.com called "Top 10 Gmail Tips for Power Users" has spelled it out quite nicely. We've featured and highlighted our favorite points in that article for you below.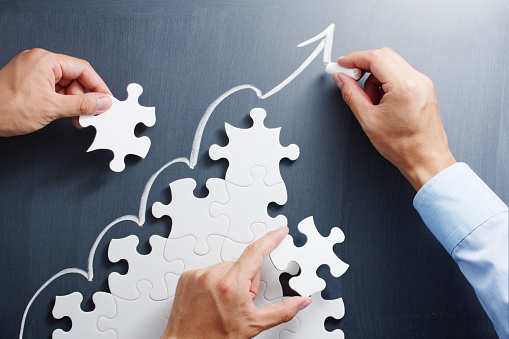 Our favorite tip on the list is this one, since it can save so much needless embarrassment or damage:
Enable Undo Send to Take Back Messages You Didn't Mean to Send. Once solely in the domain of Gmail Labs, the ability to "unsend" mail is now part of Gmail's default feature set. All you have to do is enable it in your Gmail settings. Undo Send gives you the choice of 5, 10, 20, or 30 seconds to click "undo" after sending a message to take it back, whether you:
Realized, only after pressing send, that your message was ridden with typos and mistakes, or
Sent your message to the wrong person (or you left someone important off of it!), or
Wrote it hastily and in anger and you really should have taken more time to stop and think before you sent it.
Other Noteworthy or Standout Gmail Tips
10: Use Multiple Inboxes to Organize Several Accounts in One View. For those who have a personal Gmail account and another Google account for work, or those you have multiple Gmail accounts just to keep everything separate, Multiple Inboxes can pull them all together, make replying from the right address to the right person easy, and give you one view for all of your email. This, instead of being forced to open multiple tabs or windows.
Create Infinite Email Addresses that All Arrive at the Same Inbox. Although it's been around for a very long time, this Gmail power-user tip gets a big highlighter pen from us. For those who believe that someone is going to give away your email address or spam you, reformat it by adding a plus-sign between words. It all goes to the same address, and it'll make it easy to both see who sold you out, and to filter out the resulting spam.
Mute Never-ending Threads and Block Annoying Senders. It's time to acquaint yourself with the Mute feature in Gmail and reap its special rewards. If you've ever been on the receiving end of a seemingly endless reply-all thread, Mute will be your best friend. Open up the specific thread, or select it from your inbox, and then just head up to the "More" menu and select "Mute." The thread will continue, and you can even check up on it manually when/if you want to, but new messages in the thread will no longer clutter up your inbox. If you ever do need to get back in on the conversation, however, you can always unmute it.
If you're enticed (and you should be), click here to read the rest of the tips.
Get More Email Optimization Tips
If you desire further advice about optimizing Gmail or another email platform, you can also speak to an IT expert at Onserve, which is a proven leader in providing IT consulting in Eastern Ontario. Contact one of our representatives at (877) 996-6622 or send us an email at sales@onserve.ca today, and we can help you with all your questions or needs.