Microsoft programs like Word, Excel, and Outlook have long been staples in every office. Microsoft Office's universal familiarity is part of what makes Office 365 the perfect stepping stone for any business looking to make a move towards the cloud.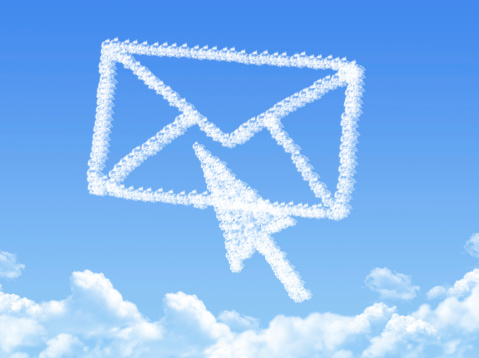 Office 365 combines the Microsoft programs you already know and love the flexibility and convenience of the cloud. Some of the amazing benefits this productivity suite offers include:
24/7 access from anywhere there is an Internet connection
Pay-As-You-Go Pricing
Improved collaboration and productivity
Guaranteed 99.9% uptime
Access to extra cloud-based features like SharePoint, Exchange Online, and Office Professional Plus
Blending the old with the new is a great way to get familiar with cloud technology, and open your business up to new possibilities. As incredible as Office 365 is on its own, it's just a small part of what the cloud can offer your business.
Having instant access to your technology boosts speed and efficiency. And with so much of the modern workforce going mobile, the ability to access data, applications, and resources from any number of locations that are not your desk is increasingly necessary. Having the freedom to work on the road with the same level of productivity as you would have at the office gives your business a huge advantage.
But the benefits of moving to the cloud start right at home base. The cloud offers an affordable and scalable solution to your data storage and data backup needs, eliminating the expense of purchasing and maintaining onsite servers. You'll gain faster, more reliable access to your data and applications as factors like aging hardware won't be able to slow you down.
Security is the primary concern that holds businesses back from embracing the cloud. But when your cloud services provider is The Network and Co. of California, you can rest assured that your business is secure. Your critical data is stored in our secure data centers, and strict access controls mean that only you and your staff can access your data.
The cloud gives businesses the ability to make use of a ton of other great solutions, such as:
Desktop as a Service (DaaS)
Email and Security Services
Specialty Applications and Services
Cloud-Based Internet Security and Content Filtering
File Sharing and Synchronization
Hosted VoIP Business Telephone Services
With cloud technology powering your business' IT environment, the possibilities for growth and success are endless.
Want to learn more about the Office 365 and Cloud Solutions services we offer? Contact us at sales@onserve.ca or (877) 996-6622. We're the IT professionals businesses in Eastern Ontario trust.