To protect your systems and data from Ransomware, it is essential to develop both proactive and reactive defenses
The nature of online security always changes. As individuals and organizations adapt to older methods of attack, hackers invent new threats, forcing their targets to come up with even greater safety measures. One of the most important recent developments in this arms race is Ransomware, a pernicious program with the ability to disable poorly-defended computer systems.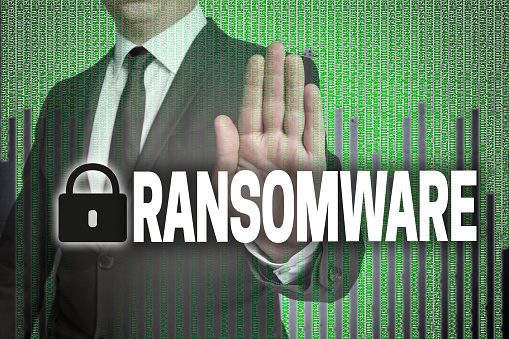 Ransomware Rundown
Ransomware typically enters a computer system through email attachments or web links. Once inside, it denies users access to their systems, either by filling the screen with a message they cannot close or, more commonly, by encrypting files. As the name suggests, the program holds files for ransom, demanding payment to decrypt them. Ransomware usually comes from large criminal organizations and can be difficult to fully recover from, especially if it encrypts individual files.
Precautionary Protections
Because it is so difficult to recover from ransomware, preventative measures are crucial. Your small business can reduce the risk of an attack by:
Setting strong passwords for all of systems and changing them every three months
Implementing and regularly updating anti-malware programs on all devices used by your company or employees
Classifying your data according to how sensitive it is, and developing the strongest protections for the data that you can least afford to lose
Informing your staff about the risks of ransomware, its most common sources, and best practices to avoid infection
Placing an "[EXTERNAL]" tag on all emails that come from outside of your company to alert employees to possible sources of danger
Restricting administrative rights so that ransomware cannot spread as quickly through the system
In addition to protecting your primary computer systems, it is also important to have a redundant system in place. You can back up all sensitive data on this system, isolate it from the main computers, and develop a similar set of security protocols. This limits the damage from even a full-fledged ransomware attack.
Reliable Responses
Despite your best efforts, you may nonetheless be subject to a ransomware attack. If this happens, make sure to:
Isolate all devices and storage units that have not yet been infected from the primary computer system; this will limit the extent of the damage
Force-quit all browsers and then run an anti-malware program
Install and run an undelete program to restore encrypted files
Install and run decryption software
Although none of these steps guarantees a successful recovery from ransomware, the sooner you implement them, the more likely you are to recover at least some of your files. The more files you save, the lower your company's losses will be, especially if you have unnecessary data to fill in some of the gaps.
Onserve studies ransomware and all other cyber threats, developing robust countermeasures to keep Eastern Ontario computer systems safe. To learn more about protecting your small business, call (877) 996-6622 or contact sales@onserve.ca today.