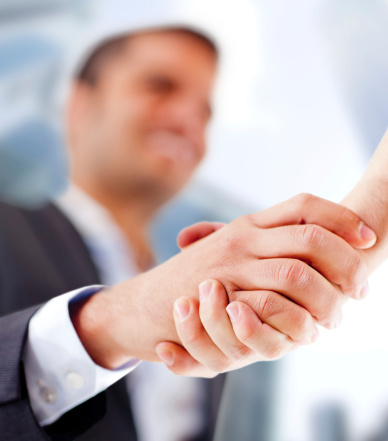 Small businesses all across the region are turning to information technology more and more not just to get online and stay connected, but to streamline their daily operations and improve their business practices. Business owners like you rely on your email, Internet connection, computers, and all your other IT to keep working at top efficiency so you can focus on running your business and not your technology.
But too many businesses suffer from badly managed information technology systems that drags down their productivity and holds them back. Onserve is focused on providing Information Technology solutions that are about your BUSINESS, and not just your technology. We work with you to ensure you get technology that's working right all the time, so you can use it to accomplish your important goals and grow your business. Contact us at (877) 996-6622 or sales@onserve.ca to learn more.
If any of the following questions sound familiar, you might be suffering from badly managed IT:
 "I just want it to work!"
We know that, at the end of the day, you just want your technology to do what it's supposed to do. Our IT Support Services are focused on making sure you get services that are functioning right every time you need them, and we're always available to answer your IT-related questions and help you with any technical issues.
"How can we grow our business when we're always dealing with broken technology?"
Too many businesses get dragged under by chronic IT issues that keep costing money and time. We focus on providing your business with proactive solutions that stop problems before they start, and we work with you to design IT solutions that help improve your productivity and streamline your daily business practices so you can focus on growing your business.
"Our IT is more of a problem than it's worth."
We don't want you to see your technology as a necessary evil for getting business done. IT should be more than that: IT should help you thrive, not just survive, in today's economy. We'll consult with you so we know exactly what your business's needs are, and we'll make sure you get cost-effective solutions that fit in your budget and give you a sound return on investment.
"Why do these support companies always talk down to us? We just want someone who will listen."
We want to make sure that you get more than a fix-it person who talks over your head about your technology. We want to be your business partner who helps you understand how to best use your technology to pursue your goals. We'll make sure we work with you to create a clear and simple technology plan that you can follow year after year to produce results, and we'll ensure we use plain English every time.
"Couldn't you have stopped this from happening in the first place?"
As soon as you have to make a call to get someone to come in to fix the problem, you're already losing money for every moment your technology is down. Our team is focused on providing proactive, preventative solutions to minimize downtime that can crush your business's productivity. We can't guarantee that nothing will ever break down, but we do guarantee that the support plan we create with you will always be in place to deal with problems immediately as they arise, minimizing your downtime and maximizing your uptime.
Onserve stakes our reputation on our ability to help you overcome the technological challenges to your business with our tried and true IT Solutions Services. We can give you peace of mind knowing your IT is managed by dedicated professionals who will work hard to stop your IT problems before they start. Learn more and schedule a no-obligation complimentary review of your business systems by calling us at (877) 996-6622 or emailing us at sales@onserve.ca.