It's a problem that has only grown in equal proportion to the advent and proliferation of computer networking, email, and the various high-tech ways employees communicate in the business world. What's the best way to safeguard company proprietary data when an employee departs, whether by choice, or by firing? Information technology and communication experts are increasingly pointing to strategies that include administrative file sync and share programs that safeguard proprietary documents that contain sensitive information. It's become especially critical in this day and age of ransomware and the growing number of employee-related cyber breaches.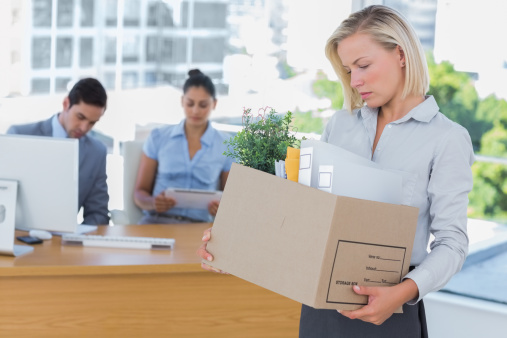 Here are some key ways you as an enterprise owner or CIO can guard and secure company data in the event of employee departure.
Have a company-sponsored Enterprise File Sync and Share (EFSS) solution in place. As endorsed by the director of product marketing of Citrix Systems, Chanel Chambers, having an EFSS system in place to augment or replace less-secure email platforms for the sending and sharing of files will help enterprises keep much better tabs on their company data. EFSS gives its users authentic enterprise-class data services that cover all the corporate and personal mobile devices on a given network. It gives network administrators total control of every document sent, shared, or archived in secure networks.
Have Information Rights Management (IRM) in place, to ensure access to files will always require authentication. Companies that deal with higher-level executives exiting the organization need a specific strategy for mitigating the possible exposure of trade secrets, proprietary data, and intellectual property walking out the door with them. It's not enough to rely solely on the severance policies of the past, such as having high-level executives leave on the day of their resignations or firings, due to there being no transition time provided for. The other worry for company owners is having the surety that only the intended recipients of executive communiques received a copy of emails, texts, or other electronic communications. Having an EFSS program in place with IRM ensures that a given organization retains full control of exactly who is allowed to access company communications and documents. IRM capabilities also help you:
Revoke file access even after files have been sent.
Track those who attempt to access or share restricted files.
With total access and application control of sent or shared docs (who can edit, screen capture, print, or cut and paste, etc.).
Control when, who, and from which IP address downloaded files can be used.
Thwart employees who think cutting and pasting will get them around IRM permissions and controls.
Implement Data Loss Prevention (DLP) tactics and tools that restrict sharing access based on file content. Most corporations and even SMBs can't afford to have any proprietary data getting seen and used beyond its intended use. Enabling data loss prevention allows IT managers, CIOs, and other executives to ensure that their exploitable data is secured, via the adjustment of sharing and access privileges based upon key terms related to unique NDA docs and files. DLP preferences then allow access based on IT department and executive access parameters. DLP jibes with company policies, which is an especially needful thing in compliance-regulated industries.
Adopt a firm Mobile Device Management (MDM) policy and mindset. Chambers also recommends adopting a mobile device management "mindset" in the workplace – even with BYOD policies already in place. In some ways, BYOD presents more chances for company data to be absconded with, simply by having the device not be strictly in company access control. If you're going to have a BYOD policy in place, it's imperative that you have MDM in place as well, using multi-factor authentication so that disgruntled or ill-intentioned employees cannot filch sensitive corporate data on their way out of the building (or even during their tenure). With MDM, IT departments can wipe company devices and restrict or completely deny access to stolen mobile devices.
Seek Out an IT Expert for Better Business Data Security
You can keep your company data safe from unauthorized access by taking the above steps. You should also inquire with an IT specialist about better policies for proprietary data protection at Onserve, a proven leader in providing IT consulting and cybersecurity in Eastern Ontario. Contact an IT expert at (877) 996-6622 or send us an email at sales@onserve.ca today, and we can help you with your questions or concerns.