Our entrepreneurs are, in many ways, the driving force of the business world. Spearheading innovations, pushing for new thinking, new ideas, and new gadgets that revolutionize society and change our lives for the better has been at the core of the entrepreneurial ethos and an inspiration to many people. So, it's natural that there be a day to celebrate the entrepreneurial spirit, which parallels the American spirit of pioneering new ways of doing things. That day this year was November 15th, and it's a day that celebrates not only the entrepreneur him/herself, but also how technology has helped the small business owner compete on the global stage. Without Bill Gates, Steve Jobs, and even Thomas Edison, Henry Ford, and Alexander Graham Bell, where would small business owners be today? Light years behind the times, and living much more "inconvenient" and disconnected (in the global sense) business lives, that's where.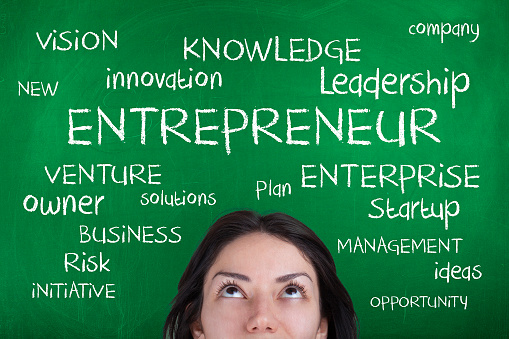 The Role of Technology in the Entrepreneur's (and Enterpriser's) Story
Without tech entrepreneurs shaking the world-tree, we'd be closer to living in the Middle Ages, certainly. In the engineering, computer science, and information technology worlds alone, the entrepreneurial innovations have been staggering, and what have allowed us to send electronic messages through the air around the globe in seconds; to visit hundreds of millions (if not billions) of websites, which act as a virtual storefront or storybook of someone's life or business; and to learn, as a global village, of news stories that travel the globe in a few seconds, uniting us through shared information. Without technology entrepreneurs conceptualizing better tools, gadgets, devices, and ways of doing things, we'd still be riding horses around and sending smoke signals as a form of long-distance communication. And, business owners would have to be doing a lot more "old-fashioned" legwork, with little time to be doing any entrepreneurial thinking, planning, or delegating of their own. Which is all the more reason to celebrate these free thinkers and humanitarian visionaries for their contributions to society.
Entrepreneur's Day – A History
Entrepreneurs' Day, as an ostensibly American holiday, was created in 2010 by David Hauser and Siamak Taghaddos, co-founders of Grasshopper, the entrepreneur's phone system, as well as Amir Tehrani, entrepreneur and co-founder of The Legacy Foundation. It falls on the last day of Global Entrepreneurship week, during Entrepreneurship Month and is meant to be a way of showing gratitude and respect to the people who achieved success, sometimes against all odds, and who helped a lot of people by creating jobs for them in the process. In 2012, U.S. President Barack Obama declared November of that year as Entrepreneurship Month and November 6, 2012 to be celebrated as Entrepreneurs' Day. Supporters of Entrepreneurs' Day are trying to make it an official U.S. holiday that would fall on the third Tuesday of every November. There is also a World Entrepreneur's Day being celebrated on August 21st, which means double the opportunity to celebrate radical innovations in the business world!
Celebrating Entrepreneurs' Day the Right Way
On November 15, entrepreneurs are encouraged to thank their mentors, give funding and advice, and spread the word about how to achieve success in business. People who are not yet successful entrepreneurs might want to read the biography of a particularly successful business man or woman on this day to get inspired. Groups of like-minded people, be they friends, college students or businessmen just starting off might want to gather to talk about the lives of celebrated entrepreneurs, and the steps they took in their lives to become the successes they were or are, conducting a sort of analysis of the person's life and achievements. They can also take this time to brainstorm new ideas or present their own ideas and theories to the group to get feedback and constructive criticism.
Also, people who wish to show entrepreneurs thanks and respect for their achievements can take to social media to spread awareness about Entrepreneurs' Day, so it can become a true holiday someday. We can all harness the power of the Internet, so even sharing a simple photo and message from the Entrepreneurs' Day website can help reach the target of 50,000 votes needed to ask Congress to pass the creation of an official Entrepreneurs' Day.
Thank You, IT Entrepreneurs
We wish to thank all entrepreneurs, though in particular, the information technology pioneers who have allowed business networks to be the vibrant nerve centers of small business owners that they are. And, for those of you that need or want to give a little more TLC to your IT networks, give Onserve a call at (877) 996-6622, or email us at sales@onserve.ca and we can help you get your IT performance back up to speed.