When it comes to workplace productivity, technology can be a double-edged sword. The same applications and devices that keep employees connected to clients and each other can prove to be annoying distractions, and disruptive time-wasters. Managing these distractions doesn't have to call for major policy changes or constant policing of employee behaviour. It can be as simple as having a conversation with your team and setting some basic ground rules.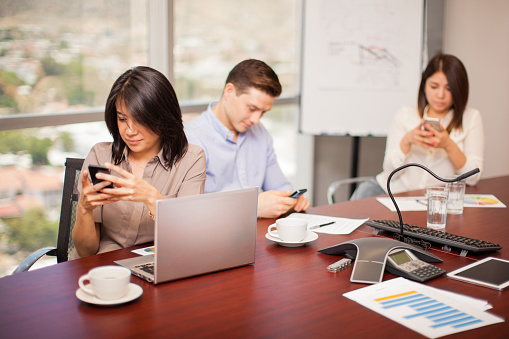 Smartphone use in the office – Decide when it's appropriate to check emails and text messages, and whether or not alerts should be muted on all devices check out here. Consider a no phones rule for meetings to help keep employees focused.
Social media during business hours – Personal and professional life is often blurred due to the number of hours employees spend working both in and out of the office. A "coffee break" rule with specific times during the day where social media use is allowed can curb the tendency to continually check Facebook or Instagram.
Inter-office communication – Set standard practices for connecting with other employees. Email should be avoided for time sensitive or mundane questions. Instead, make use of an instant messaging program. It's both faster and more convenient to have a "conversation" about smaller issues instead of a long chain of emails.
Limit notifications – Most applications on both mobile devices and computers come with notifications and alerts that can be disabled. Turning off these notifications cuts down considerably on an otherwise steady stream of stimuli that is guaranteed to be a distraction.
Encourage face-to-face conversation – Holding productivity meetings can help get everyone on the same page, and keep them there. Urge employees to make use of their lunch hour by participating in voluntary productivity sessions to help drive the message home.
Looking for more tips to help your get the most out of your staff, and your technology? Contact us at sales@onserve.ca or (877) 996-6622. We're the trusted IT experts for businesses in Eastern Ontario.